Maqamat Team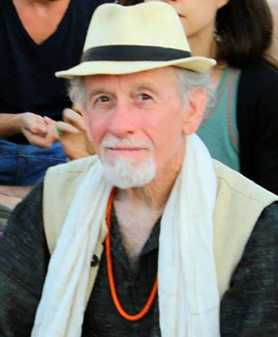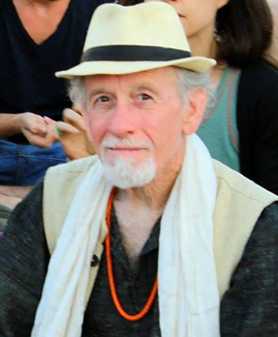 Moshe Tov Kreps
Moshe Tov Kreps, Maqamat founder and President
How Maqamat Was Born
While in California in the late 1990's, I had two musical epiphanies that have guided my path in the following decades. The first experience was a concert by Sheva in San Francisco and the other was a show by Bustan Avraham at Berkley. These two Israeli bands made me aware of the depth of Israeli-made music that had been inspired by ancient Oriental traditions.
Deep in my soul I felt that my quest was to study the mysterious magic of that music and trace back its roots. My quest took me to Jerusalem first and my spiritual seeking later brought me to the Galilee and Zefat. I was inspired by local festivals, sacred singing circles, and the new and open consciousness I found in the spiritual tribe of Israel. It was then that I inaugurated The Khan of the White Donkey in a 700-years old, beautiful and ancient stone building in Zefat's magical Artists' Quarter. It was deserted and damage, but was rebuilt and remodeled to promote a healthy lifestyle, love of nature, and cultural harmony. Soon it became a center of Israel-made world music based on Middle Eastern traditions. Ever since the Khan opened (in 2010) I had the privilege of sharing in the formation of an active and lively musical scene that started budding and flourishing here, setting hearts on fire.
Acknowledging the grace we'd received, we were inspired to establish Maqamat and the music academy in it. Our activities are meant to bring classical and popular Middle Eastern music under a single roof that would serve as an experimental lab and a bridge between the various local and foreign traditions. Our vision is based on the awareness that education and community are inseparably intertwined, and that music is deep communal source of nourishment that keeps it all together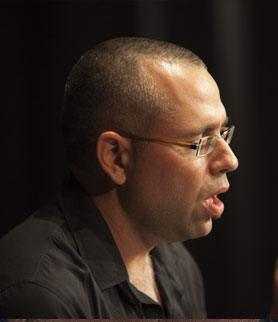 Nissim Lugasi
Head of Maqamat School of Eastern Music
I am pleased to be part of the team of Maqamat School of Eastern Music and to lead it. It was my great love for this music that led me to move from the center of the country to the north and to mobilize the creation of a music learning center that combines these wonderful and ancient musical cultures, and to energize this spirit in the Galilee. Each step in building the Academy has been carefully constructed so that this unique program will provide a broad response and practical tools for learning at the highest level in Israel. I am excited and happy to see the school full of music, depth, passionate teachers & students, and Israeli brotherhood.
Tzvi Levanon 5, Artists' Colony, Safed